Indestructible Robust Bear: Crafting an Immortal Design for Heavy Chewer Dogs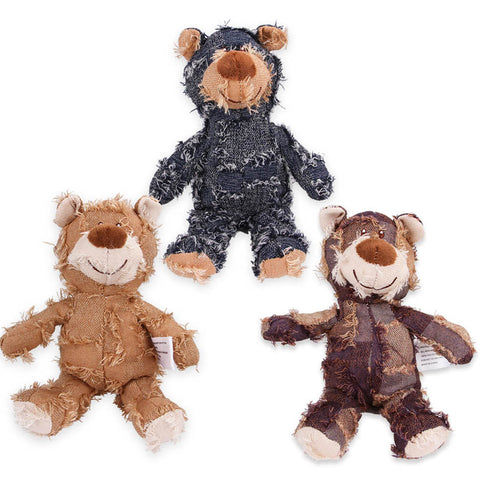 Indestructible Robust Bear Toy is designed to withstand even the most vigorous chewing sessions.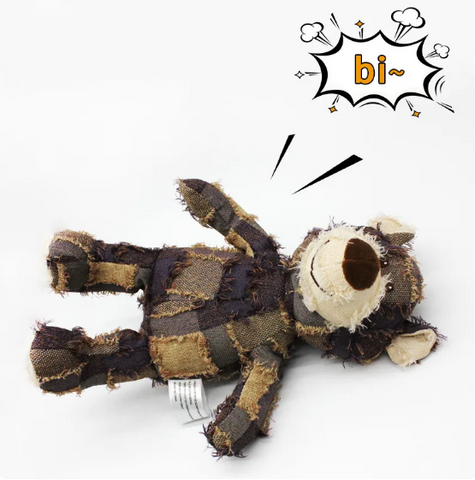 The Teddy goes beyond being just a chew toy – it's a true canine companion that promotes physical activity while combating boredom.
Strengthen the bond with your pup in the coolest way possible!
🐾 Engaging Playtime: The dog toy is not just tough; it's also designed for play!
🐾 Safe and Reliable: Your dog's safety is our utmost priority. Our toy is made from non-toxic materials, ensuring a safe play experience for your furry friend.
🐾 Hand Stitched from the Best Materials - With its robust construction, wear-resistant design, and unwavering durability, it's a toy that's built to stand the test of time.

🐾 Dental Health Benefits: Helps reduce plaque and tartar buildup, promoting good oral hygiene and healthier gums for your dog.
Exercise and Mental Stimulation: With an unbreakable toy, you can provide your dog with the exercise and mental stimulation they need.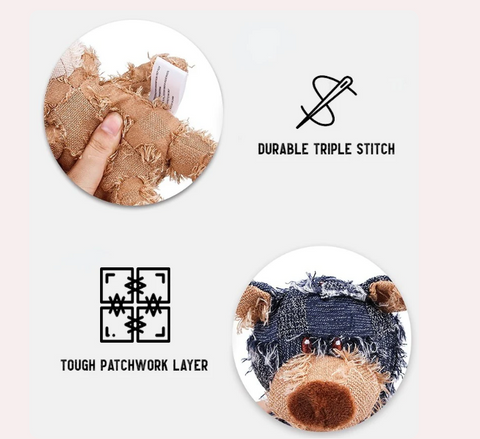 Trusted By 20.000+ Pet Family Worldwide!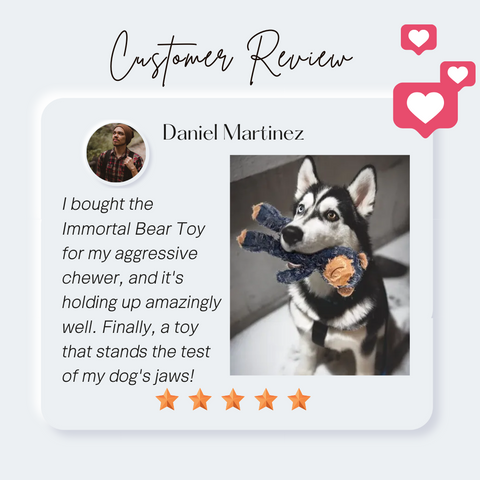 SPECIFICATIONS
Color: Light brown, Dark purple, Jeans blue

Size: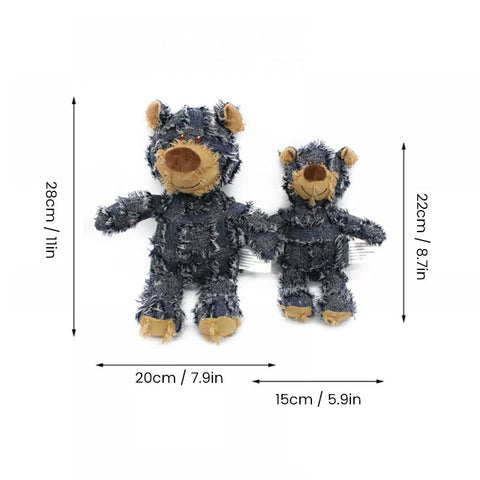 Material: Polyester

Weight: 100g/52g
PACKAGE
1 * Indestructible Robust Bear