Bullet Point:
The mini binoculars, a unique metallic appearance of aluminum alloy construction.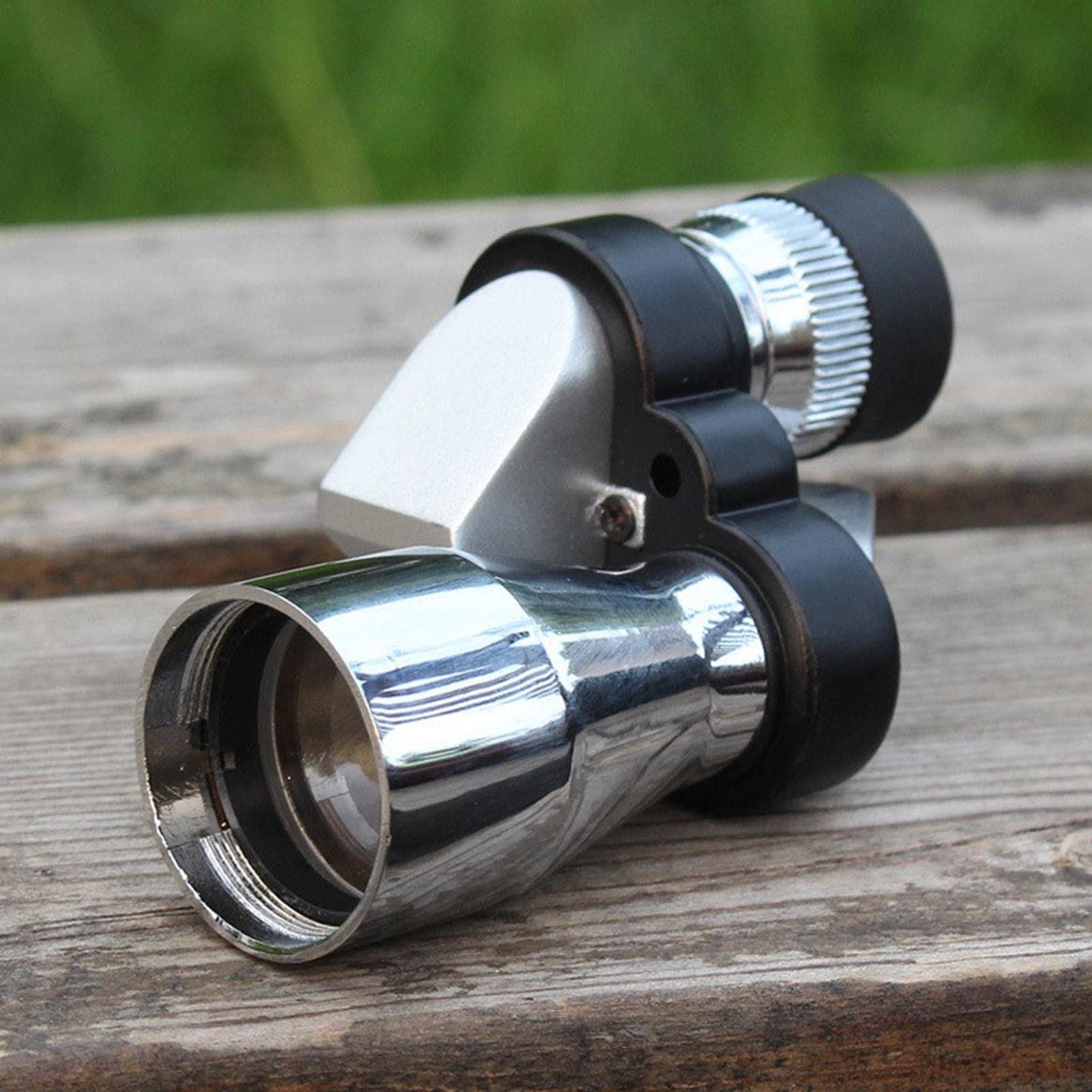 Pocket-sized binocular, portable to carry the maximum convenience.
Film coated lens to enhance the observed brightness, the light is not ideal in the immediate environment, can see things clearly.
It is waterproof, durable to use.

Fit for scientific bird-watching, wilderness expedition, travel, outdoor sports equipment, watch the game live, performance, adventure observe the terrain and enjoy the scenery, etc.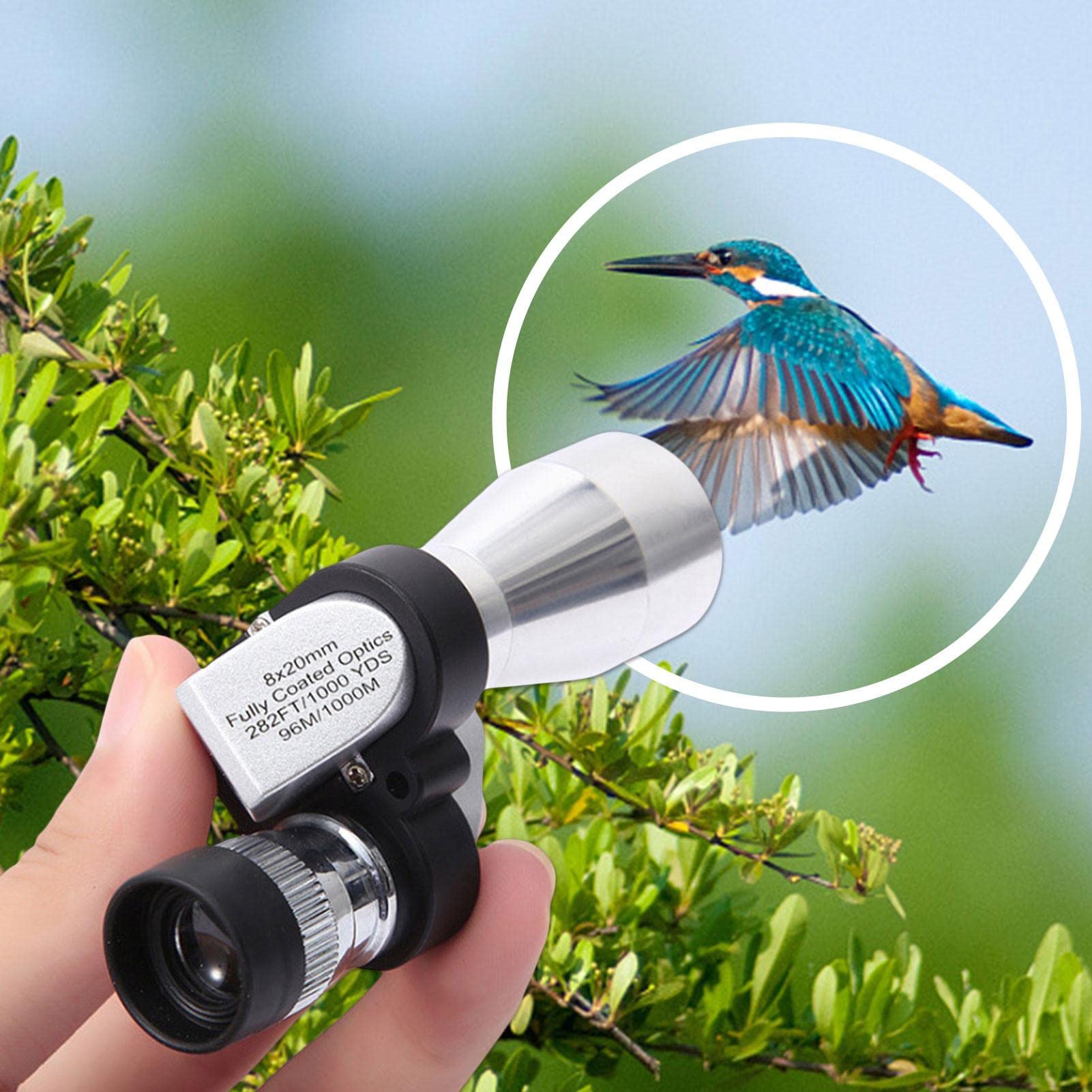 Specifications:
Ratio: 8 times
Caliber: 20mm
Object diameter: 20MM
Field angle: 5.5 degrees
Kilometer horizon: 96M/1000M
Exit pupil diameter: 2.5MM
Exit pupil distance: 10.3MM
Last focusing distance: 5M
Prism system: Paul prism system
Lens: an optical lens
Optical coating: FMC full wideband green film
Eye mask type: cover the eye mask, suitable for myopia and non - myopia
Size: 7.5*3.5cm